The Reinova  Biz  Consultant provide targeted management and marketing services to small businesses. The RBC seeks to help small businesses at various stages of development. We helps entrepreneurs build a solid managerial foundation from which the rest of their business can expand and grow. We construct organizational development blue prints for young firms searching for a solid structure to build upon.
RBC offers insights and ideas for how small businesses can discover and sustain their competitive advantage in today's business landscape where a lack of continuous and constant innovation can be fatal. Furthermore, we offer expertise in other areas such as profit modeling to assist small businesses in their future planning, especially in today's market where heavy emphasis has been placed upon a company's ability to show profits rather than pure growth.
The Reinova  Biz  Consultant has identified a real business opportunity that has been neglected by earlier consulting firms due to its complex customer base. The number of new businesses starting each year in the INDIA. Many of these businesses are started by an entrepreneur with a solid idea, but little experience in creating the formal business strategies or marketing deliverables necessary to turn their idea into a successful business.  Finally, no business currently exists with dominant mind-share as a "small business consulting" firm.
Deciding how to present an innovative idea to the market is critical. We have expertise in turning that idea into a successful business venture. Our market planning services help small business founders determine the best messaging for their companies through market and competitive analysis.
We then take the information gained in our analyses and create an effective marketing mix encompassing all of the elements of product or service definition. Finally, we help our clients develop a launch plan to give their product or service a good chance at success. When necessary, we help to develop marketing or business development partnerships.
RBC provides expertise in a variety of communication formats. RBC composes professional press releases for the media as well as business proposals of all types for both clients and partners. Furthermore, with our understanding of how important company name recognition is to the initial success of small businesses, we help companies create and establish their image through proven branding techniques.
The Reinova  Biz  Consultant offers four types of services to help small and emerging businesses at various stages of their business development. These tailored services solve the problem of finding marketing talent while minimizing costs.
 

Management consulting

: business strategy, organizational development, profit modeling, sustainable competitive advantage identification;
 

Market planning

: market analysis, value proposition creation, partnership identification, marketing mix development, launch strategies, messaging;
 

Communication services

: press release development, proposal writing, image creation, marketing/sales collateral construction;
Technology

: website development, Web hosting, email enablement.
How We Do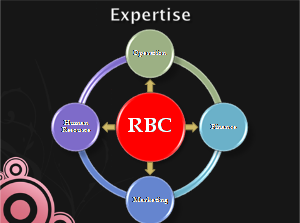 The Reinova  Biz  Consultant is dedicated to provide management and marketing consulting services to small and emerging businesses looking for opportunities to increase their potential for success. We help organizations  to improve their performance primarily through the analysis of existing organizational problems and development of plans for improvement. We also provide organizational change management assistance, development of coaching skills, technology implementation, strategy development, or operational improvement services. RBC help businesses analyze their current ways of operating and formulate new strategies to meet their business goals.
Reinova  Biz  Consultant is a Pune-based consulting firm that responds to entrepreneurs' need for practical business and marketing services to turn their innovative ideas into successful business ventures. Through interaction with a number of aspiring entrepreneurs, the founders of the Reinova  Biz  Consultant discovered a ready market of clients who were eager to take advantage of the founders' skills, understanding, and  insight into their businesses. The Reinova  Biz  Consultant is  exclusively focused on small businesses. Our goal is to own the  idea "small business" or "small business consulting" in  the  minds of our target market.
We work closely with client management team in order to assess your current status and develop a customized solution to organization's needs and goals to make organization perform more effectively.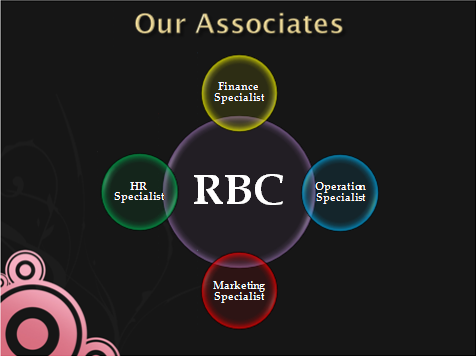 We're proud to say 'we've been there and done it' because it is our experiences that make us really good at what we do. Our professionals combine strong technical capabilities with relevant industry experience and the ability to offer practical, useable advice in areas like Marketing, finance, IT, HR, operations, procurement, change management and strategy.
You'll find that our clients grow and stay with us because they like what we do and how we do it. Talk to us and find out how we can add value to your business.